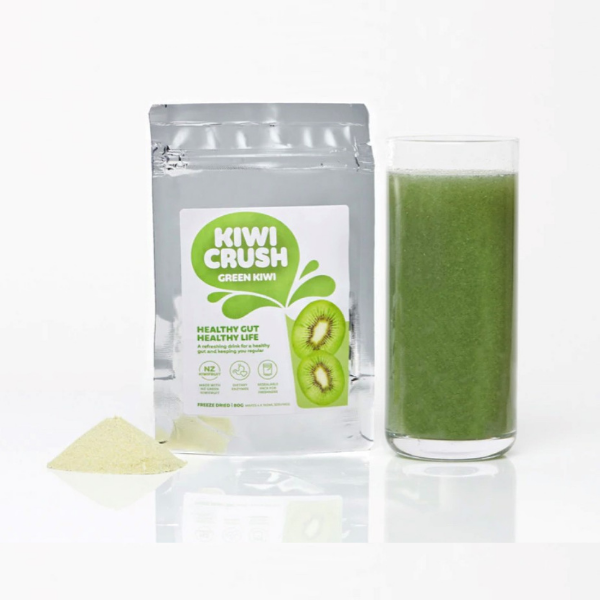 Green Kiwi
Kiwi Crush - Freeze-dried 80g
There are so many things not talked about before giving birth and discussing your first bowel motion after a vaginal birth, is one of them. When 'down there' is raw, sore and swollen, for some women, the thought of 'going number two's' can be terrifying. With a little help from nature, you can make things so much more comfortable.
Soften stools and relieve constipation with Green Kiwi's KIWI CRUSH. Made with New Zealand grown kiwifruit, this freeze-dried version of Kiwi Crush is a must-have for your hospital bag.
Simply mix with water and enjoy!
Directions:
To make a single serve drink, add 4 teaspoons to 150ml of cold water and stir well until dissolved. Alternatively, add the full sachet to 600ml of cold water and stir well until dissolved.
Storage:
Once mixed, refrigerate and use within 4 days.
Ingredients:
NZ-grown freeze-dried green Kiwifruit Powder (46.2%), Fructose, Pineapple Powder, Apple Powder, Lemon Powder and Spirulina Powder.
80g makes 4 x 160ml servings.
Resealable pack for freshness.
---
More from this collection